De-rig Galleries have become a regular feature in modern Televison making. Amos Audio have designed and installed Sound set ups in various locations.
Little Mix; The Search
A de-rig set up was built at the Backsatge Centre , Purfleet for the filming of phases 1,2,3 of Little Mix's Talent show for the BBC. Amos Audio was involved in the planning and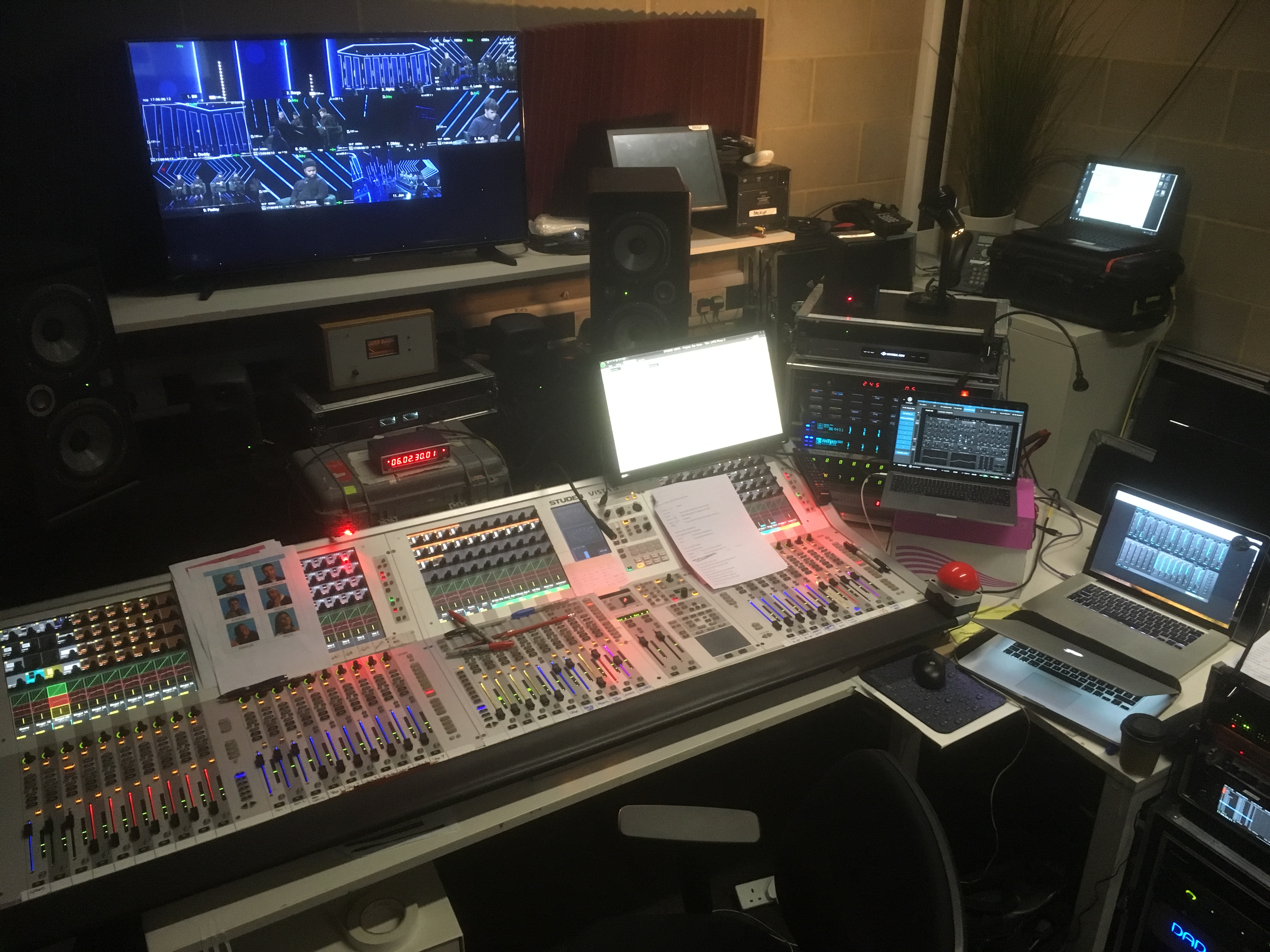 design of the Sound Gallery , with Terry Tew supplying
PA , Radio mics , comms and Broadcast Desks. The show was captured on a Pro Tools HD system with Pix 270i back ups. The Cameras were mainly Sony FX9s and sync'ing was via ambient lockit boxes.
Family Brain Games
Working alongside Multi Camera Solutions , we turned an unused floor of Pfizer's Discovery Park , Sandwich into a Studio floor with adjacent Gallery . The show pitted the wits of two families in a series of diverse brain games , hosted by Dara O'Briain . We also recorded actuality with the familes while they were in their respective green rooms. Audio wise it was a combination of PSC and Studio sound , which involved lots of pre hears , foldback , Voice Over and computer gaming .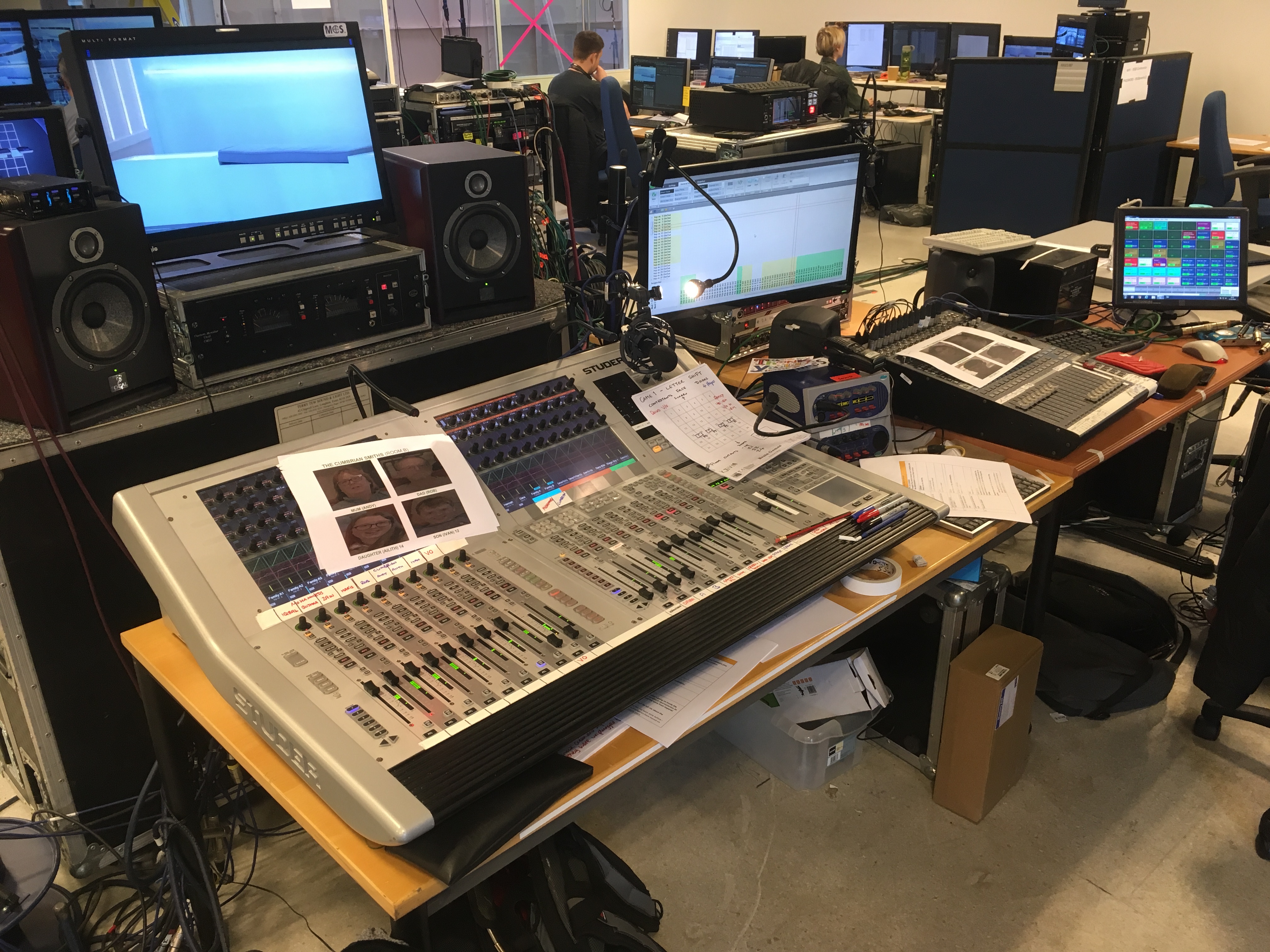 MotD ; CYKI
Can you Kick it is a CBBC Football show filmed around the country in all weather sports venues. Again working with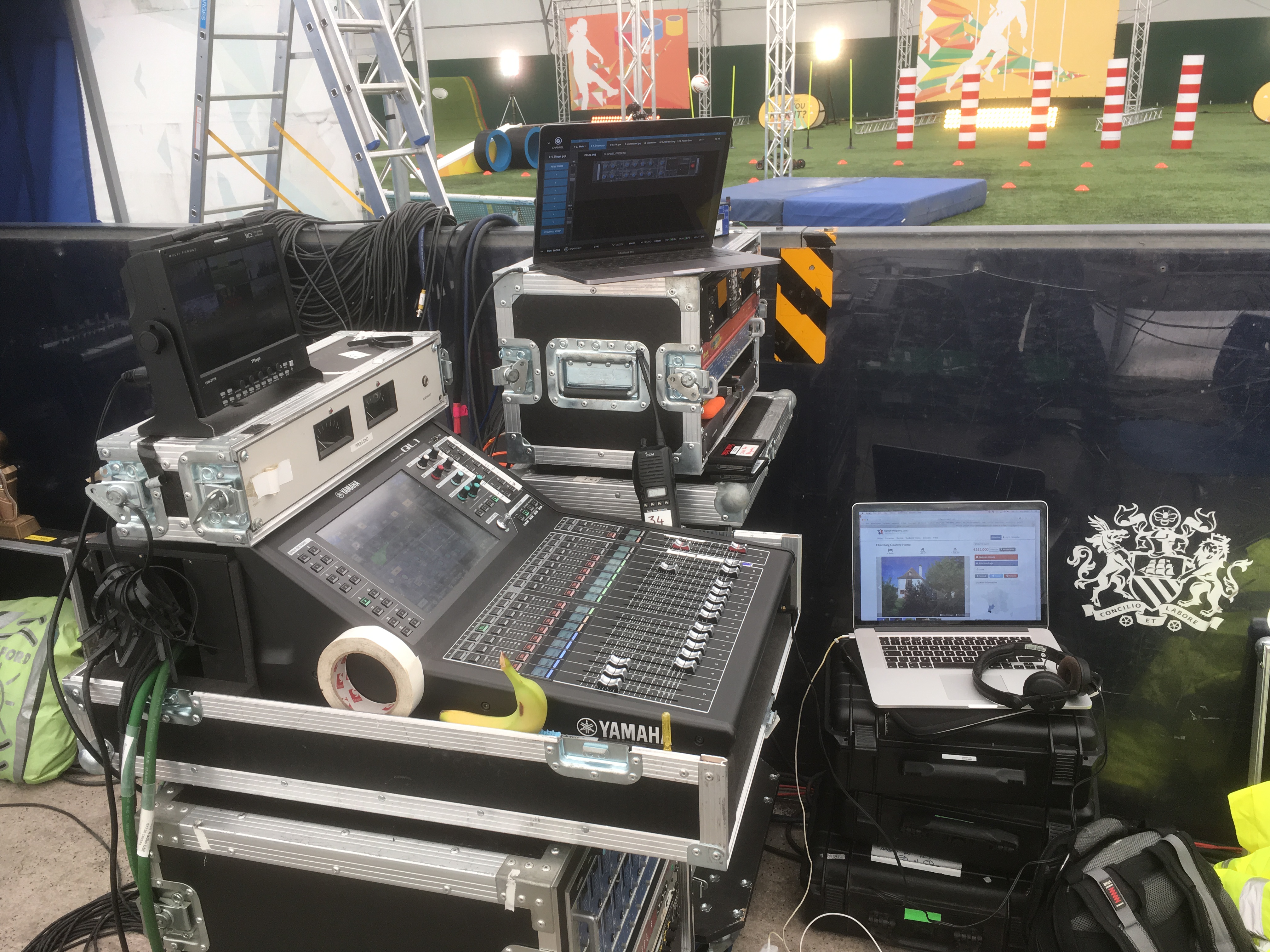 Multi Camera Solutions we provided a mobile De-Rig Gallery for the Assault course auditions and the Final , in front of an audience .
There were elements of PSC as well as sync'ing sound with various camera formats.
The Taste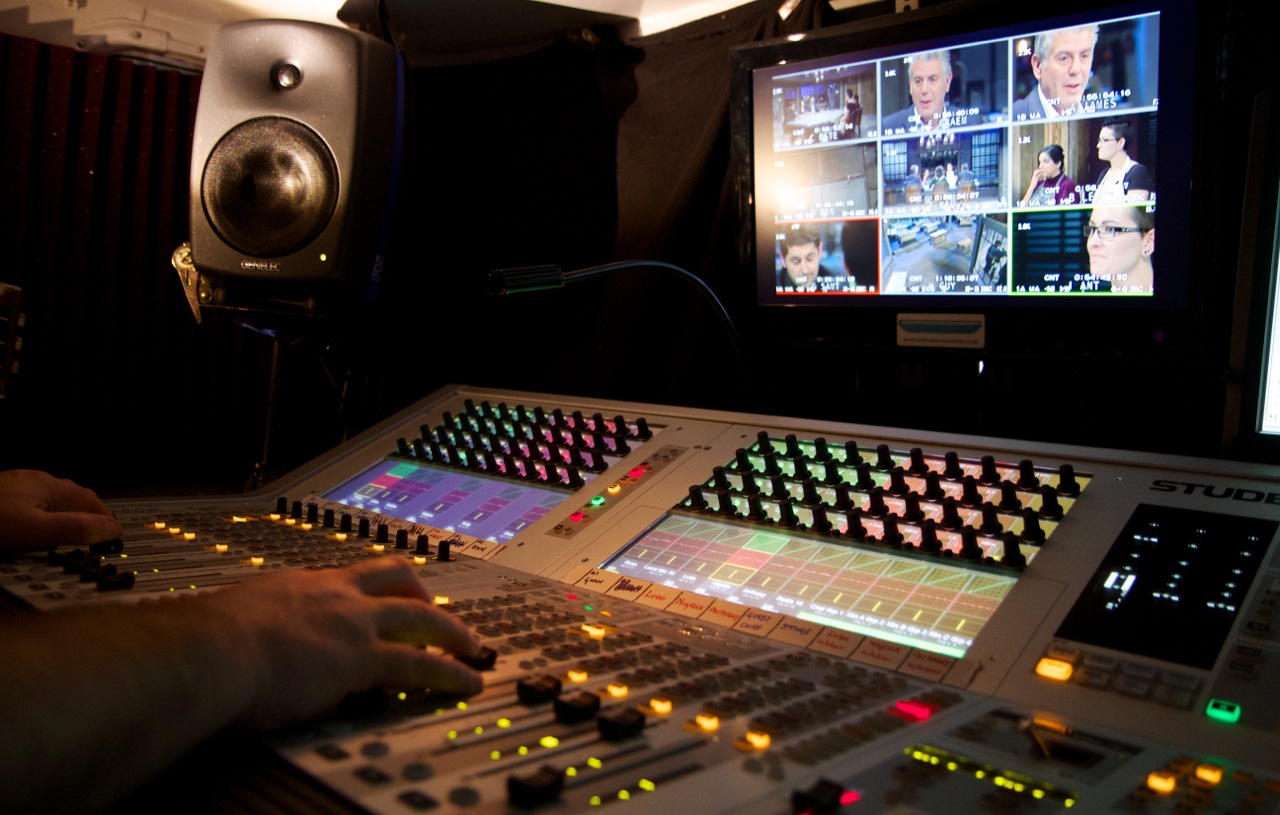 Sound Stage B at Pinewood was the Studio's home and an Airstream Trailer was used to house the De-rig Gallery . The show involved 3 judges , 12 contestants and guests . Amos Audio provided a comprehensive talkback , broadcast mix and multi tracked audio files.
The Alternative Comedy Experience - Series 1,2
Up to Five Stand Up Acts / night , in front of a live audience at a Comedy Club in Edinburgh.
The Gallery was built in an upstairs office and the green room was used for daytime interviews.
The show was multi tracked and mixed for Broadcast .
Dragon's Den - series 7,8,9,10
The Dragon's set was built in a Pinewood sound Stage with a gallery de-rigged to a Portacabin outside.
Series 10 was a de-rig in Media City HQ4 before they installed the Galleries.
Loveshaft.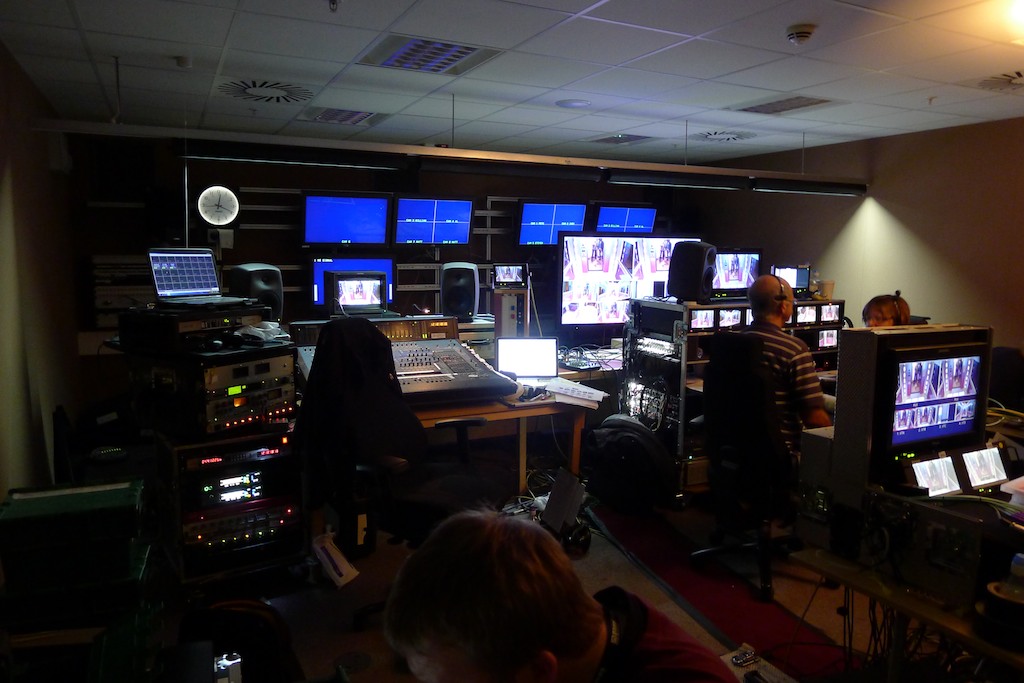 Studio B at Pacific Quay was the location for this dating show. The empty Production Gallery was used as our De-rig gallery , while the adjacent Sound Control room ws used for the Voice Over artist a.k.a. the voice of the lift . We provided comprehensive comms between areas , mix and audio files.
So You Think You Can Dance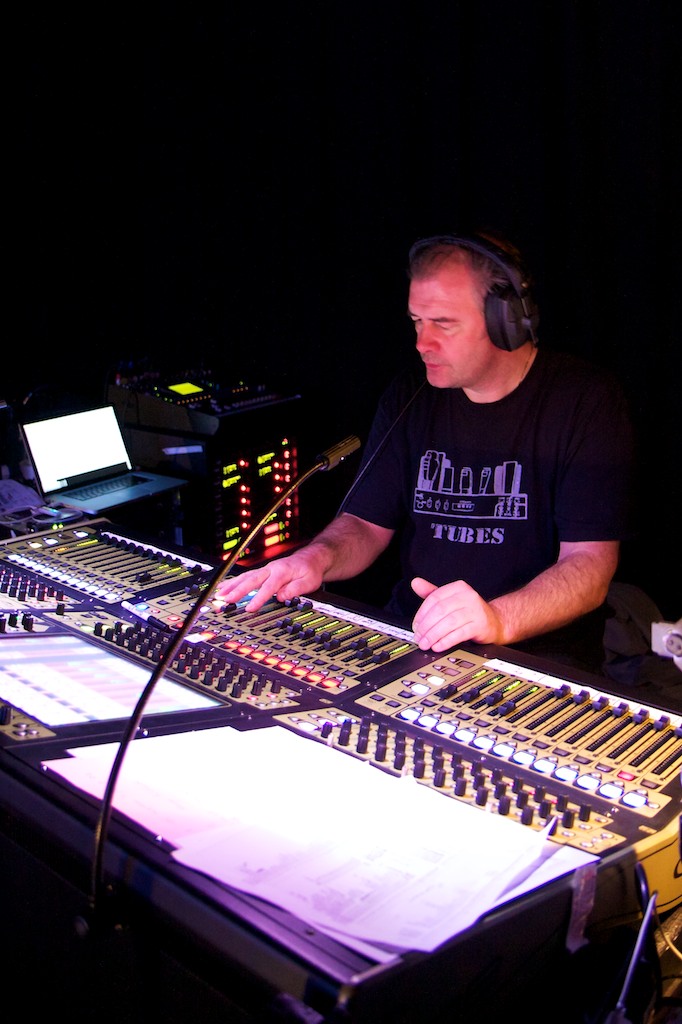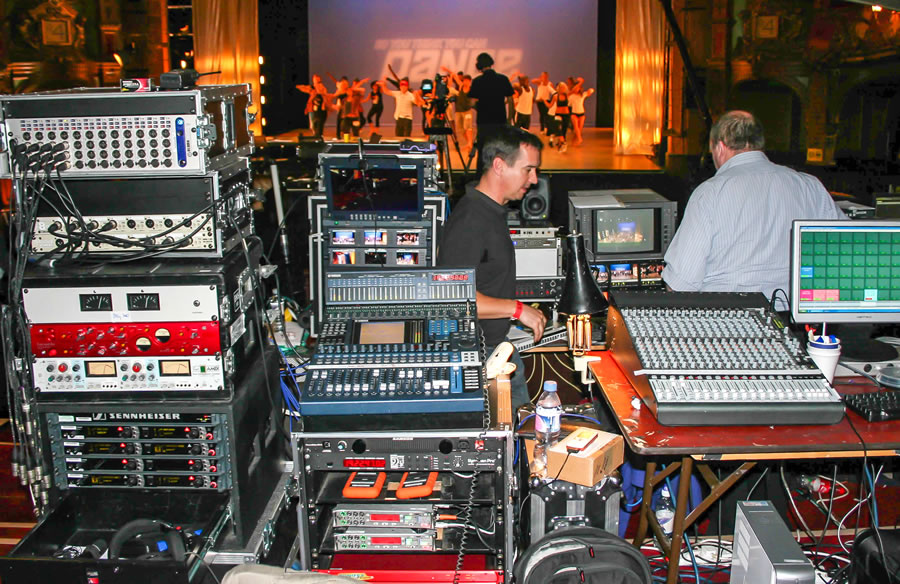 For Series 1 , the Auditions took place in the Hackney Empire .
ExCel was used for the Boot camp in Series 2 .
We set up a de-rig Galleries at the back of these locations . In addition to providing all the necessary audio feeds , comprehensive comms and Playback facilities , Grams Op Mike Boddy and KevAmos were also responsible for the dancer and Choreographer's music edits for the two series.
CBBC's Glee Club and Alesha's Street Stars .
Galleries were set up in the Stratford Theatre Props store , Pie Factory and TC8's prop store. The shows involved song and dance stage performances , judges and playback.
Pop Up Pop Quiz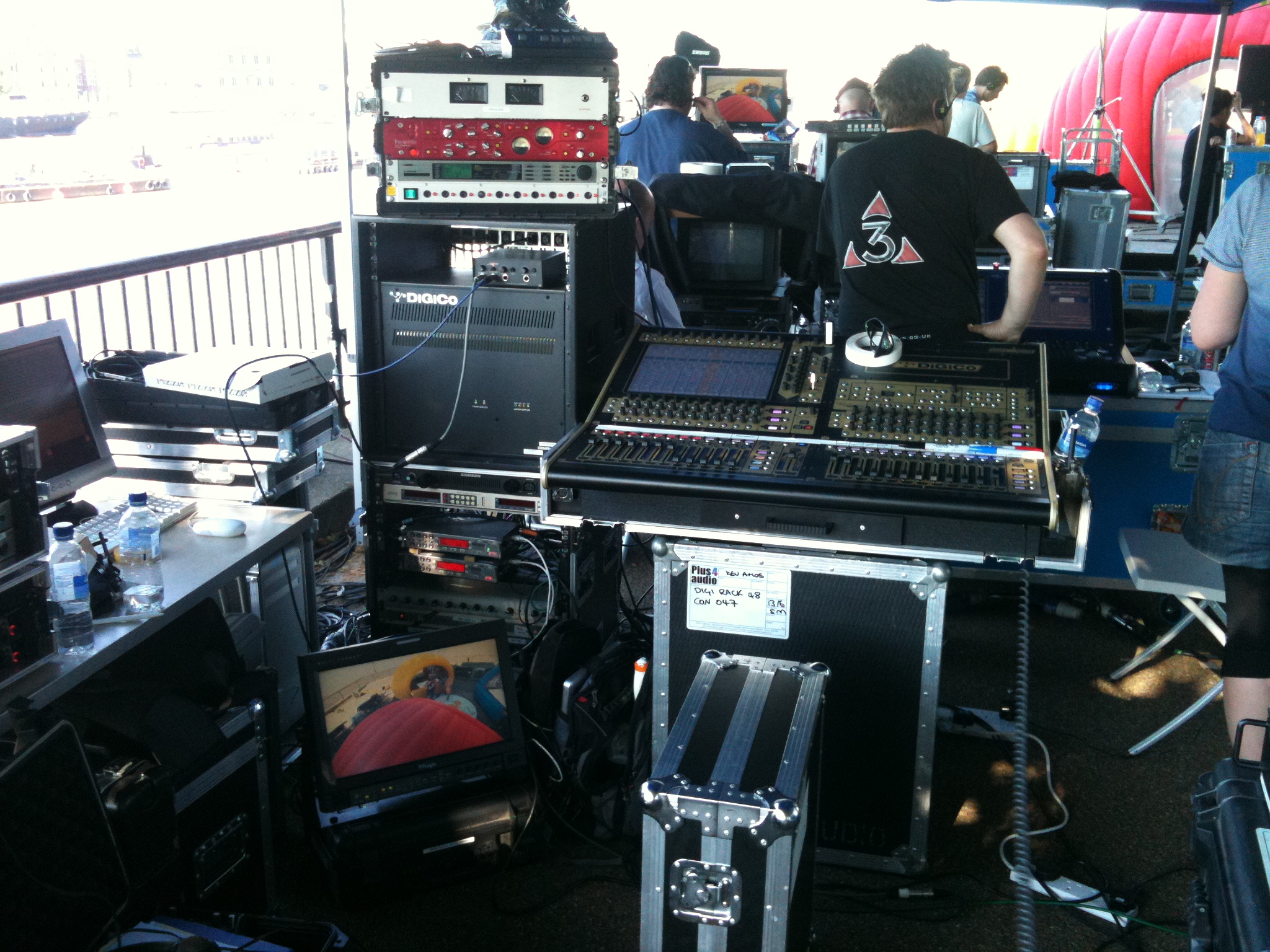 A music based gameshow designed around three large inflatable pods that just " Popped Up" anywhere . The show involved 2 teams and quizmasters Rickie and Melvin. The photo is of the Sound area set up by the river outside of TLS.
Other locations included Thorpe Park and Weston -Super-Mere beach.
Now or Never.
An epic hidden Camera de-rig in Camden Market for ITV.Covert radio mics on various punters , playback for the song and dance routine again all hidden . The hit started with the the Fiance singing to his girlfriend whilst on a Narrow boat trip with the track cue'd in and played from the Market hidaway. Unfortunately we only made two shows . For the second one we took over the City Airport.
The Set List -
A Stand Up show , recorded at the Brixton Electric. A Gallery was installed on the Circle level of the venue. We provided a PA system , Broadcast mix , clean feeds for Cameras , pre hears for Loggers and Multi Tracked audio files.
School of Silence -
A Gallery was rigged in the Foyer of the Film City theatre in Glasgow . The show consisted of a cast of eccentric School teachers and pupils who had to try and remain silent . Lots of muck and mayhem.
CODE X -
A quiz show , hosted by Tony Robinson , filmed during the night at the British Museum . Also involved live PSC inserts from other parts of the Museum.
Family Food Fight -
Cooking show from an empty Restaurant in Chelsea Reach.
Hotel Getaway -
In the days before Digital desks we set up a Gallery for Hidden camera wind up show in a Hotel in Manchester . Seperate audio was mixed for each camera hide as well as multi tracked on to Tascam DA-88s. Radio mic coverage was throughout the hotel and gardens . We had a PA system in the Trees outside to wake the guests with Jet Fly pasts and stampeding cows .
Unfortunately ITV decided to axe the show after two episodes as they wanted to move away from Covert shows.